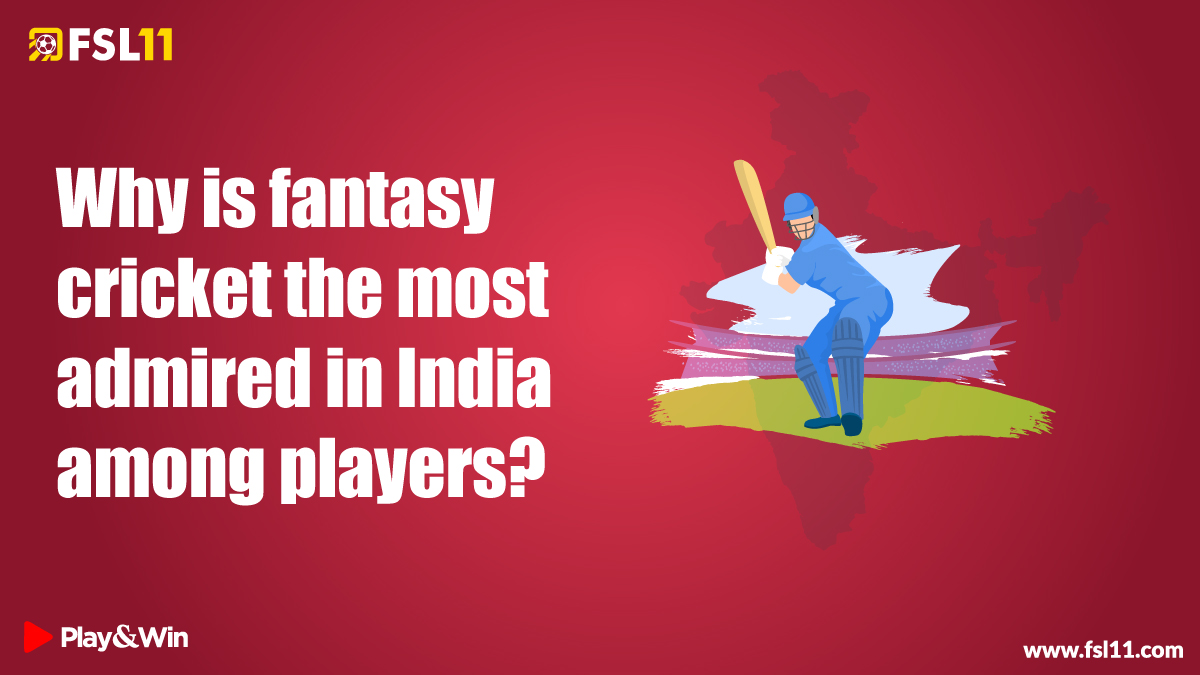 Sporting apps and websites have been much sought after by the ever-enthusiastic sports fanatics in recent times.
It is undeniable that India is one of the most enthusiastic countries when it comes to sports. India is currently trying to come at par with the rest of the world when it comes to the genre of fantasy sports. Cricket is the most widely chased sport in India. Hence, fantasy cricket has seen a monumental rise in the fantasy sports genre in India.
The increasing trend of fantasy cricket, which is an online gaming genre where virtually a team of real cricket players is created and points are awarded on the basis of how these players perform in real life, points towards how this genre is here to stay.
Fantasy cricket is a skill-based game. You have to have proper knowledge of the game, it's rules, the players of the games and their background in terms of performance.
The reason as to why online fantasy cricket is receiving this humongous amount of attention is related to the fact that it has so umpteen added advantages. It is the easiest and the most genuine method of earning while getting yourself entertained and doing what you love. Hence, it has been getting Indian cricket fans all riled up.
While being able to earn is one of the biggest advantages of fantasy cricket there are added bonuses as well. One can play a fantasy cricket match online in their free time, this makes sure that their work-life is not affected. The fantasy cricket players get equal opportunities. They are given equal credit points without considering their age group. It ensures a level playing field with no age bars.
There are no hacked versions of these online fantasy cricket matches available. Fantasy cricket is the best to earn through your knowledge of the game.
ISL and IPL are the most popular among Indian cricket fanatics running their own fantasy leagues.
One of the most popular online cricket apps in India is Dream 11. The IPL prediction app holds a special space in the minds of the fantasy cricket players. Another equally popular app in this industry is the HalaPlay app.
Howzat is another online platform where people can play fantasy cricket anytime and anywhere.
The popularity of online fantasy cricket is spreading like wildfire in the country. The flexibility of the genre, opportunity to exhibit your knowledge about the game and monetary benefits associated with it are major drawing factors.
With an estimated user count of more than 600 million, the online fantasy cricket industry is expected to see a major spike in the near future.
About FSL11 Fantasy Sports App
FSL11 is a premium fantasy sports platform where you can play fantasy cricket games and Fantasy Cricket Leagues online. Just create your fantasy cricket team and compete with the online players. Download Fantasy Cricket App FSL11.