Are you new to the FSL11 Fantasy game app? Know the App better to get the most out of it.
With the overwhelming love for cricket that has gone digital, FSL11 has received a lot of zest with 5 lakh plus download and 4.7 user rating. However, this has not been a reflection of only India's love for cricket; a lot goes behind revamping the platform to give you a seamless experience.
If fantasy cricket is your thing, then FSL11 is the best fantasy cricket app that allows you to create your own team and choose from more than 500 contests. It's just as simple:
Set up a virtual team
Join the contest
Track the scoreboard
In many ways, FSL11 has superseded all other fantasy gaming apps by providing exclusive features and services mentioned below: 
1. Rewards and Offers like no other platform –
The platform offers a joining bonus of Rs.100, a referral bonus and special offers created on a daily basis. The most reached offers in IPL 2021 fantasy league are 0% platform fees for H2H and 100% bonus contests for all. FSL11 goes beyond the frontier to accord you the best of offers and rewards. Thus, glorifying 1 lakh+ winning every day.
2. Prizey and Monetary wins –
The gadgets league has been the most popular part of the ongoing Fantasy ICC world cup. Interested users can join the Gadget League for just Rs. 10 and stand a chance to win a variety of gadgets such as JBL speakers, Echo Dots, and more. 
3. Practice Sessions and free games –
FSL11 Indian fantasy cricket app users can also enjoy free games every week and earn cash! It's as good as making real money.
Additionally, FSL11 offers free practice sessions. If you are new to the game, you should practice free sessions and strategize your team budget and selection. As you become familiar with the point system, creating teams, and strategizing, you can move on to bigger contests such as head-to-head and winner-take-all.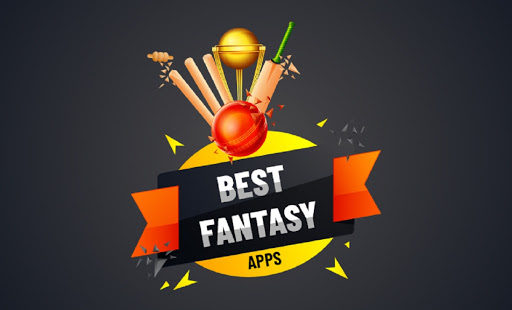 4. Own the team –
FSL11 is a fantasy sports app where you can create a winning team by picking your favourite players. Virtually, you will be the owner of a team where the players earn you points by performing in real-time. In the end, these points will add up to the money earned.
In the platform, you can test both your sports knowledge and your analytical skills while you manage a team of virtual players and score points based on their real-time performance.
5. Multiple teams –
You can create multiple teams with the players of your choice when you use this fantasy cricket app. So, now you need not sit back, wondering about the right fix of a team that could have performed better. Create your dream team and test your skills. Enjoy the game twice as much!
6. Play all matches –
FSL11, the new fantasy cricket app, connects you with all of the matches across the globe and in India. What's better than challenging your skill and analysing your knowledge on various matches and formats, be it ODI, ICC Men's International Cricket, ICC Women's International Cricket, Indian Premier League (IPL), Twenty20, Ranji Trophy, European Cricket Series (ECS), Caribbean Premier League (CPL) and more. Let's play and experience playing on all levels.
7. Manage your team – 
From toss to game, a lot can happen. Despite the fact that you can freeze your players before the game, FSL11 allows you to change them after the toss. The game changes after the toss as you need to choose a Batsman or Bowler to put first. So, you have the option to change the players before 'playing11' is announced. 
8. Instant cash withdrawals –
The app allows you to earn money with instant cash withdrawals. You only need to complete KYC registration once while registering. After that, you will be able to transfer the winnings. The same applies to deposits.
To simplify handling of deposits, winning amounts, and bonuses, we have separated them. The deposit reflects money added to the wallet, Bonus reflects various amounts earned during contests that cannot be en-cashed but at the same time can be used in bidding. Winning is the amount earned that can be en-cased. Thus, the App is trying to simplify the process at every minor level for the player to only focus on enjoying the game.
9. 100% trusted app –
Most importantly, the star comedian and television personality, Bharti Singh, promotes the FSL11 herself. It's 100% trusted and easy to use Fantasy App.
10. Cricket's guide and forecaster –
To start with, fantasy cricket is not a game of luck where you win points by picking a random player. In this skill-based game, you will need to analyze, think critically, and make timely decisions.
As a result, we understand it is not easy to collect information from different platforms that publish different news. Here on our blog, we provide you with updates on upcoming matches as well as detailed cricket previews. We provide pitch reports, weather forecasts, probable 11 and predictions in the detailed preview.
11. Engaging and fun features –

FSL11 is not only designed with user-friendliness in mind, but also has gripping features and graphics. Clicking on a player's image gives you the statistics and scores of each match the player has played. Easy, isn't it?
What's fascinating is, with a deposit as minimum as Rs.10, you can win big. With frequent games and wins, you can top the scoreboard while earning extra margins. Lead the rankings with your skill and knowledge in the Fantasy Cricket Game.
FSL11 will be soon coming up with IPL 2021 second phase match while in meantime you can play ICC ODI, ICC T20, along with various other matches.
Download Fantasy Cricket App and win the biggest return!
Download FSL11 – The best fantasy cricket app now to bring in the real thrill of playing fantasy cricket online and win real cash every day with exciting bonus points. https://fsl11.com/download-fantasy-cricket-app
Image Credits to Owners